←
This 36 Piece Set
» 4 shapes / 9 of each
» 9" x 12" x ¾" thick
»
View More Sets →
Bulk assortment of unfinished wood plaques in a variety of shapes. Fun decorating project for everyone.
---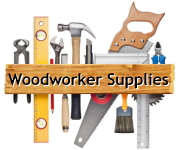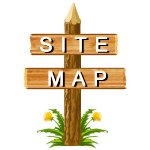 azWoodman.com
is dedicated to all the many enthusiastic and hard-working men and women in the woodworking and wood crafts industry. We offer a wide variety of unfinished wood boxes, hardware, paintable plaques, shop plans, books, wooden kits, hardware, lumber, furniture and many more woodworking supplies to help make your crafts projects move forward successfully.
---
---
Where Creativity Happens ™
Michaels is a great place to shop for unfinished boxes ready for your decorative touch. These craft boxes include jewelry boxes, domed chests, photo cube, and more. Decorate and give as gifts or for resale ... »
View All
---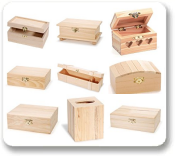 Ready to Paint, Stain or Decorate ~ from Amazon.com
Bulk buying is an ideal source for crafters, school supplies, kids crafts projects or discount teacher supplies. Choose from a variety of unfinished wood boxes in many sizes and styles ... »
View All
---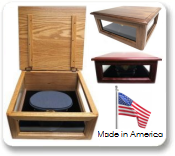 for U.S. Coast Guard or other Military Branches
Beautiful hand-crafted hat boxes made from solid, kiln-dried wood. Each box is finished and includes viewing glass in front and both sides. Choose from solid Oak, Cherry, Walnut ... »
View All
... »
Hat Box Kit
---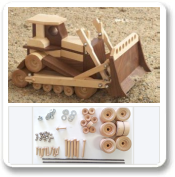 Plans & Kits for the DIY Woodworker
Build your favorite workhorse. These toy vehicles are all the rage! Buy the plans (download or by mail) and you have the option to purchase the parts kits. Each kit contains all the specialty parts and hardware needed to complete each project. You supply the wood ... »
View All
---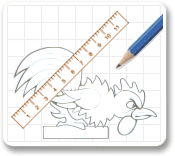 Fun Projects for the DIY Woodworker ... Young or Old
Sizes range from 12" to 20" but most are closer to 20". All hardware can be made by hand or bought locally and the plans detail exactly what is needed and how it works. The construction process is very simple ... »
View All
---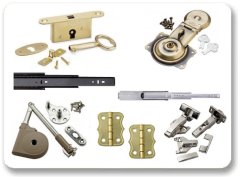 Shop for Hardware:
⦿
Box Hinges & Latches
⦿
Cabinet Hardware
⦿
Box Locks
⦿
Lid Supports
⦿
Trunk Hardware
⦿
Drawer Slides
⦿
Restoration Hardware
---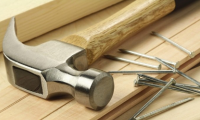 Attention Please:
The above pages are loaded with associate links for products we think you will find interesting and helpful. They provide us a commission for sales generated by advertising and linking to associate merchant websites. These merchants include trusted sites like CreatforLess, MisterArt, Amazon, Rockler, WOODstore, PaperMart, Blick Arts, Michael's Crafts and more. Thanks for shopping with us!