Search Amazon.com:


Woodworkers Power Tools & Supplies

We are committed to helping you find some of the best power tools, essentials for your woodworking shop, at prices we think you will love! Here are some hand-picked favorites ...
---
Downloadable Plans For The Woodworking Enthusiast
These beds not only look elegant but also convert unused space into a handy, under-bed dresser. Choose from twin, double, queen or king size beds. The sturdy frame and platform support contains the mattress, eliminating the need for a space-wasting box spring ... »
View All
---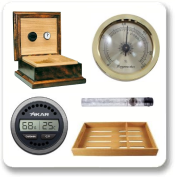 Plans, Parts, Hardware, & Supplies
Find many parts you need to build your own humidor. We offer, humidifiers, hygrometers, trays, plans and hardware for your special box project. See the Nottingham style humidor, upholstered in vintage brown leather ... »
View All
---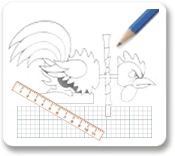 for the DIY Woodworker
Sizes range from 12" to 20" but most are closer to 20". All hardware can be made by hand or bought locally and the plans detail exactly what is needed and how it works. The construction process is very simple. Great projects for adults and youngsters alike ... »
View All
---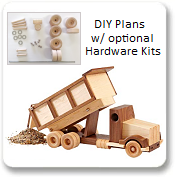 Plans & Kits for the DIY Woodworker
Build your favorite workhorse. These toy vehicles are all the rage! Buy the plans (download or by mail) and you have the option to purchase the parts kits. Each kit contains all the specialty parts and hardware needed to complete each project. You supply the wood ... »
View All
---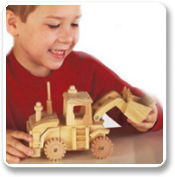 Build Confidence, Coordination and Concentration in a Child
View kits that contain everything your young engineer needs to create a functional toy with moving parts. Red Toolbox offers a wide variety of specially designed tools and
exciting carpentry kits
that let children and parents work, explore and create together. The connection between parent and child is enhanced ... »
View All
---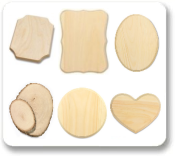 Made from either pine or basswood, these wooden plaques make a great surface for kids to decorate with paints, fabric, stickers, or stamps. They can also be stained or used for découpage, woodcarving, or woodburning projects. A few of these unfinished plaques are made of wood-based medium-density fiberboard (MDF), which is known for being warp-resistant and easy to paint ... »
View All
---
Dive deep into your woodworking passion with this DVD collection ... »
View All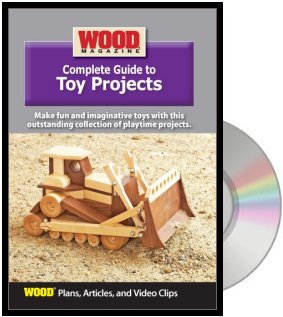 Learn how to:
» Create engaging toys for children of all ages
» Build sturdy, stylish riding toys and wagons
» Beautiful doll furniture, strollers, dollhouses
» Build boats, trucks, cars & trains
» Construction equipment & airplanes
» Construct a toboggan or other snow sliders
» Make great games and fun treat dispensers
» Scrollsaw clever and entertaining puzzles
NOTE:
Compatible with PC and Mac computers

---
Invest in a "life-changing" weekend learning from master woodworkers in the WOOD magazine shops and headquarters. Whether you're a veteran woodworker, a weekend warrior, or setting up shop for the first time, Weekend with WOOD™ will put you at the top of your game.
Customize your own class schedule from more than 40 topics for all skill levels: cabinetmaking, project design, joinery, hand and powertool skills, finishing, veneering, turning, and more.

»
Read More
»
View Topics
---
PLEASE NOTE: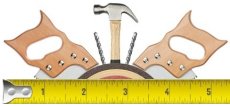 We are no longer building custom boxes and other woodcrafts. We have retired our shop in Arizona. But we do offer a variety of wood craft products for the DIY woodworker. The above items go to pages with associate links for products we think you will find interesting and helpful. Sale of these items provides a means for us to earn income by advertising for these merchants.