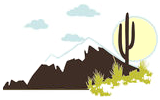 ASW: Your Woodworking Resource on the Web ...
Search azWoodman.com
---
Ready to Paint, Stain or Decorate ~ from Joann.com
Are you a crafter looking for unfinished boxes to decorate? Here are some good options with discount prices allowing plenty of room for profit in your woodworking market. Check them out and see if they will work in your craft business ... »
View All
---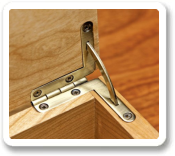 Hinges & Latches for Boxes, Humidors, Music Boxes
A fine selection of the finest
hardware for boxes
of any size. Shop solid brass hinges, lid supports, knobs, locks, handles, music box movements and more ... »
View All
---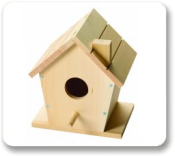 Groundbreaking Concept in the World of DIY
Red Toolbox offers a wide variety of specially designed tools and
exciting carpentry kits
that let children and parents work, explore and create together. Work and play are intertwined, as the connection between parent and child is enhanced ... »
View All
---

For those looking for
unfinished wood plaques
ready to paint, stain, wood burn or decoupage, look no further! Here are some great deals on wood plaques for signs, awards, decorating, crafts, hand-made gifts and project ideas. Save a lot of money with the bulk assortments @ discount prices ... »
View All
---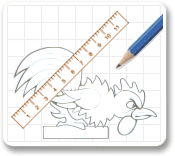 for the DIY Woodworker
Sizes range from 12" to 20" but most are closer to 20". All hardware can be made by hand or bought locally and the plans detail exactly what is needed and how it works. The construction process is very simple. Great projects for adults and youngsters alike ... »
View All
---
Select and better grade - Exotics & Domestics
Build a wide variety of small projects with these 10 board foot (nominal) lumber packs. Each lumber pack contains assorted sizes between 4" to 8" wide x 3' to 4' long x 7/8" thick. Surfaced 2 sides and straight line ripped 1 edge. Kiln dried ... »
View All
---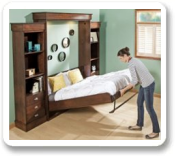 State of the art piston lift system
Deluxe Murphy Bed Hardware Kits include folding tube legs. They are totally concealed inside the bed cabinet when it is closed. When lowered out of the cabinet they manually rotate over the end of the bed face panel. Choose
twin, full or queen size bed kits
... »
View All
---
PLEASE NOTE:
We are no longer building custom boxes and other woodcrafts. We have retired our shop in Arizona. But we do offer a variety of wood craft products for the DIY woodworker.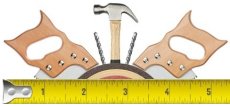 The above items go to pages with associate links for products we think you will find interesting and helpful. Sale of these items provide a means for us to earn fees by advertising and linking to associate merchant websites including
Rockler.com
,
Createforless.com
,
Joann.com
and
WoodcraftPlans.com
.