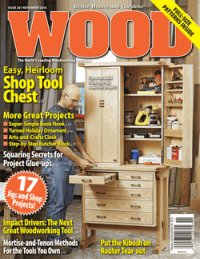 Two Quick & Easy Mortising Jigs
Some hand-woodworking tasks become a whole lot easier and more accurate when you use a simple guide to help steer the cutting action. A perfect case in point: a deep-mortise guide and shallow-mortise guide.

5 Shop Fire-Prevention Pointers
You've heard plenty about protecting yourself from spinning blades or bits. But what about protecting your shop - even when you're not around? A fire can wipe out an extensive investment in tools and materials. If your shop is close to or part of your home, a blaze can even threaten you and your family. Follow these simple tips to avoid a disaster

Impact Drivers: Your Next Cordless Tool
Delivering greater torque than comparable cordless drills, these handy tools drive fasteners like nobody's business.

» Order the Issue: WOOD Nov. 2010
» Plans in WOOD Issue 201 Include: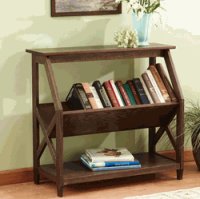 For a new slant of shelving, build a distinctive bookcase that speaks volumes. This bookcase's angled shelf makes it easy to browse titles without bending, while the top and bottom shelves provide display space. Don't let the angles throw you a curve. We've super-simplified the construction.

» Order the Plans: Built-with-a-tilt Book Nook
Pamper your hand tools and shop supplies in this elegant home - but elegant doesn't mean complicated. This cabinet is merely a collection of plywood and hardwood boxes supported by a sturdy base. The base offers plenty of drawer space, and by itself makes a compact workbench.

» Order the Plans: Heirloom Tool Chest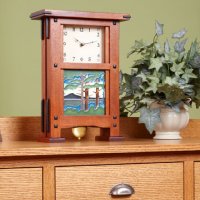 This handsome timepiece brings back the look of a bygone era. The delicate mahogany grain on this classic clock allows your eye to focus on the decorative hand-made tile and swinging pendulum.

» Order the Plans: Greene & Greene-Style Clock
» Skill Builders in WOOD Issue 201 Include: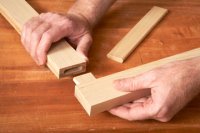 4 Ways to Make Mortises and Tenons
No matter your tools, you can successfully cut and fit this time-tested joint. Simply select one of these proven methods, from using inexpensive tools you probably have on hand, to dedicated machinery.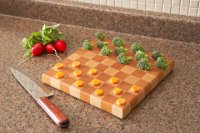 Whether you want a checker board or a cutting board, it's easy to create this functional, attractive work surface.

» Download the Article: Build a Butcher Block Cutting Board
Router Inlays Made Simple
A simple router bushing kit makes it easy to add perfect-fitting inlays, such as the butterfly keys to your projects. The kit consists of a bushing that fits into the subbase of your router, a collar that slips over the bushing, and a straight bit.
Beat Tear-Out When You Rout
Tear-out, when a router bit rips chunks of wood from your workpiece instead of cleanly shearing it, happens more often in porous-grain wood species. A few simple precautions reduce or eliminate tear-out with any type of wood.
Squaring Secrets for Great Glue-Ups
The right tools and techniques prevent misalignments. A precise glue-up begins with square parts, so make sure your tools are properly aligned before you begin machining parts.
» Order the Nov 2010 Issue ...