» Plans in WOOD Issue 206 Include: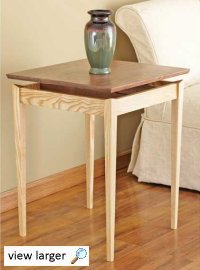 A top rising above the base caps a light and airy look. Okay the top doesn't really float. But it appears suspended above the legs and rails thanks to a couple of supports with elevated centers that extend between two rails.

Overall Dimensions: 27" high x 22" wide x 22" deep.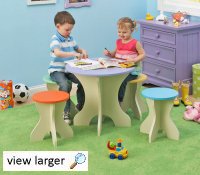 Construct the child's version for tea parties or coloring, using just a circular saw, jigsaw, router, and drill. We chose MDF because it won't splinter, paints easily, and offers a flat, smooth surface.

If the adults want a version for their playtime, we've also got a larger version for them as well. The adult set requires just two sheets of pine plywood ...
Build an heirloom-quality tool using just scraps and an $11 plan iron.

There's a certain satisfaction that comes from using a tool you made yourself. And when it's as easy and inexpensive to make as this plane, you'll find yourself reaching for it again and again.
» Skill Builders in WOOD Issue 206 Include: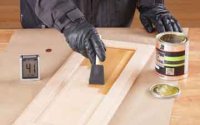 Finish Better in Any Weather
How to choose and apply a finish when you can't time it with the ideal climate ...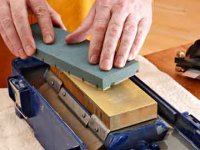 How to Flatten Sharpening Stones
Over time, sharpening stones wear more in the middle than along the edges. Ditch the dished-out areas and keep your tools flat-out sharp ...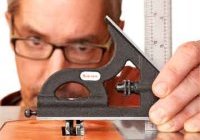 Get the Most From Your Combination Square
Often underappreciated, a combination square does far more than just help you draw perpendicular lines ...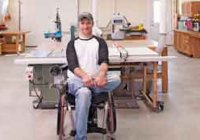 Woodworking on Wheels
Shop tricks you can learn from a war-hero-turned-wheelchair woodworker ...