The sharpest tool in your shop should be your mind.
Weekend With WOOD will help you hone it to a mirror edge.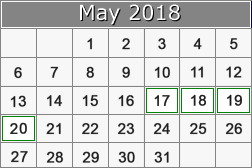 May 17 through May 20, 2018
Premier Woodworking Educational Event
- - - - - - - - - - - - - - - - - - -
No matter where you fall on the skills spectrum, you'll find Weekend with WOOD classes well suited to take your woodworking to the next level.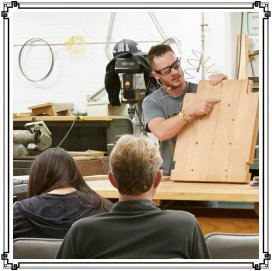 From basic joinery and finishing fundamentals, to dovetails and cabinetmaking, to fine furniture techniques such as wood bending, veneering, and inlay, Weekend With WOOD classes give you the know-how and confidence to challenge yourself with a new technique, or simply solidify your skills. Even seasoned woodworkers come away with tips and tricks to get the job done smarter, safer, and more accurately ...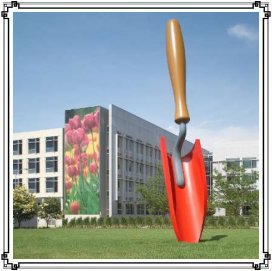 Customize your own class schedule from nearly 50 topics for all skill levels: cabinetmaking, project design, joinery, hand- and power-tool skills, finishing, turning, and more. To encourage student/teacher interaction, class sizes are purposely limited.
Upon purchase, you will be directed to download an information packet that includes instructions for reserving your classes.
Sessions will be held right where we make sawdust: the shop and offices at
WOOD magazine's World Headquarters in Des Moines, Iowa
.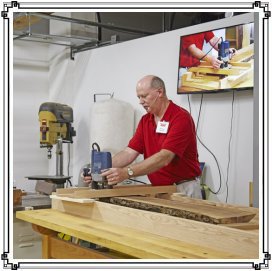 Ample seating and large video screens in each class help you see the tiniest details of each presentation.
❈ Your Tuition Includes:
Four 90-minute class sessions Friday
Four 90-minute class sessions Saturday
Two 90-minute class sessions Sunday
Buffet lunches on both Friday and Saturday
A reception on Thursday evening
A "swag bag" of woodworking goodies!
Optional events for you and your spouse
❈ Don't Forget Your Spouse!
We have special optional events planned to keep your spouse entertained and informed while you're at Weekend With WOOD! You'll...
Tour of Reiman Gardens, one of Iowa's top tourist attractions.
Professional demonstrations about cooking, quilting, floral design, and more.
Tour of the Iowa State Capitol building
Shopping at locally owned specialty shops
Exclusive behind-the-scenes tour of Meredith Corporation, including the Better Homes and Gardens Test Kitchen, Test Garden, Photo Studio, and more.
A swag bag of goodies, and door prizes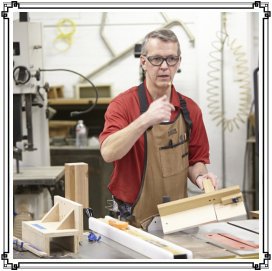 ❈ Cancellation Policy:
You may cancel your registration for this event until April 13, 2018, by phone or e-mail, both of which can be found on your e-mail receipt.
Your tuition will be refunded, less a $50 fee for processing.
After April 13, 2018, no refunds will be made.
Substitutions may be made until April 27, 2018, by contacting us by phone or e-mail.
Substitutions will incur a $50 processing fee.
After April 27, 2018, no substitutions may be made.