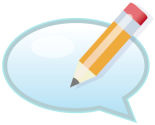 Customer Testimonials
Client Feedback Page 7
With their permission, here's what our dedicated clients have to say about the work we did for them. We have included images of their special projects.

PG from California writes ...
I received my boxes last week right on time. I absolutely love them and my "contractor" hubby was very impressed. Thank you so much for a wonderful job and very quick service. I'll certainly tell everyone I know about you and I hope to do business with you again...

JN from California writes ...
Thank you so much for the expert craftsmanship on my custom Harry Potter wand box. I couldn't have asked for anything more. It was exactly as specified and will make a perfect gift for my grandson in Oregon! I finished it in a walnut stain and lined it with black velvet. Thanks again!

CN from Indiana writes ...
The boxes had arrived in perfect condition and are exquisite - they exceed expectations! Thank you for the efficient service and I will contact you again.

JP from New York writes ...
The box has exceeded all my expectations; I cannot tell you how much we all liked it and appreciate your efforts to have it ready on time. Again, thank you very much for this wonderful box!

LD from California writes ...
I had no idea what beautiful work I was going to get on this box -- real quality work. I just love it! And it's going to look great with a golden oak stain. Thank you for being there. I will tell others about you, and I will order more from you in the future.

JM from California writes ...
Just received the boxes and they are FABULOUS! Everything fits perfect! The hinges you sent were GREAT. I will send you pictures when I am finished with them. Thanks again. Great job!
DZ from California writes ...
Just wanted to let you know that I got the boxes and they look PERFECT. Excellent work...I'll definitely keep you in mind for future projects.

MK from Pennsylvania writes ...
I searched the entire web for a true woodworking ARTIST. I found one here! I build turn of the century radios. I needed a classic period style battery box. And Dan and Deb delivered! Thanks Guy's you've got my business!

KK from Oregon writes ...
We received the remote control caddy yesterday and it is wonderful!! It is beautifully made, thank you. Your well-made product and fast delivery make shopping Online a pleasure!!

RO from Kentucky writes ...
The custom figured Walnut box I had made for my surgical loupes is spectacular! Far exceeded my expectations at a figure much less then several other estimates I had for the commission. I'll be purchasing several more ... for gifts to special friends.

JA from Louisiana writes ...
Just wanted to let you know the box is exactly what I was looking for, and then some. The craftsmanship you were able to put into it is absolutely mind-blowing. The wood was so smooth that my wife and I couldn't stop touching it, and even unfinished, the waves in the curly maple were clearly evident. The double dove-tail joint came out even better than I expected ... Thanks again for putting all your work into this...

VA from New Jersey writes ...
I received the boxes I ordered today and I must tell you how thrilled I am. They are exactly what I expected. The cards fit perfect. The boxes are well constructed, light weight and look fantastic. I must tell you how terrific it is to find a company like yours via the internet, deal with honest people and purchase great products. Your work is fantastic! Thanks again, I hope to order again in the near future.

RV from California writes ...
Just received the box you sent and I want you to know...the craftsmanship is first class and the dimensioning is right on, the disc drives fit perfectly! It's a real pleasure to deal with someone who 'gets it right' the first time. Many thanks for a job well done.

JC from Maryland writes ...
The box just arrived. It's just beautiful! You are such artists! And the craftmanship is wonderful. Thank you both!

DJ from New York writes ...
The box is beautiful. With a proper soft lining, it is a wonderfully secure place to store a flute. I will pass the word on to others about what a painless process it was.

VS from Illinois writes ...
I'm a Shoji screen maker with a love for Japanese joinery and perfect joints. Your boxes are ones I would be proud to claim as my own workmanship.

BS from New Jersey writes ...
The two boxes arrived today and they look great! The tins of tea for which they will be used fit perfectly. Thanks for your speedy and quality work.

PT from California writes ...
I received the boxes today. They're gorgeous. I am absolutely thrilled with them down to every detail. Thanks a lot for coming through with exactly what I was looking for.

JT from New Jersey writes ...
I just wanted to let you know that I love the box you made for my son... I am the process of finishing it with tung oil. It is so beautiful, and I am sure he will treasure it.

JZ from New York writes ...
I got my box yesterday and I'm very pleased with the box itself and with the quick turnaround time. I will remember you if I ever need another wood project in the future. I would also recommend you to anyone without hesitation.

SR from New York writes ...
I LOVE this little couch caddy. It is perfect for my remotes and the place I want to set it. I have no doubt that when friends and family see it they will want one !!! Your craftsmanship is wonderful !! If and when I am looking for something else I can't find, I will keep you in my address book for the future...

CM from Florida writes ...
I ordered several special boxes to do my Pyrography art on. Your boxes are the best on the web or at any stores, yours are better - the hand crafting is exceptional. I will be ordering more soon.

CC from Maine writes ...
It's perfect! Thank you so much. Believe me, I'll be placing further orders in the future and have recommended you to several friends already.
This free script provided by JavaScript Kit