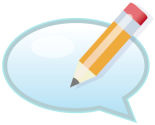 Customer Testimonials
Client Feedback Page 8
With their permission, here's what our dedicated clients have to say about the work we did for them. We have included images of their special projects.

AG from Arizona writes ...
Absolutely beautiful! The craftmanship excels beyond my expectations. This chest is truly a treasure. Thank you.

JT from New York writes ...
The amplifier cabinet you guys made for me completely exceeded my demands. Solid, clean work - it fit perfectly!

BV from Illinois writes ...
I'm very pleased with the two remote caddies I've purchased from you. The second one (walnut) arrived today just 4 days after I ordered it. I like their looks, their construction and, perhaps most important, their design. They're both extremely functional and flexible. Further, I think they're an excellent good value.

AD from California writes ...
Your boxes arrived today, and they are beautiful -- very good quality, and gorgeous wood. I just wanted to thank you for providing such an excellent product, and for being so easy to work with. Thanks again!

CE from California writes ...
Beautiful (speaker) boxes! Love the framed fronts. Can't wait to finish some up and listen to them. Gorgeous... Thanks for the fine work. More orders soon.

CW from Colorado writes ...
I ordered a 5' mantle shelf... fantastic craftsmanship at an outstanding price! Don't go anywhere else because you'll pay 2 to 3 times the price for half the product... Deb and Dan Rock!!!

RH from Virginia writes ...
The boxes arrived this week in good condition. They are beautiful and I believe they will serve their purpose perfectly. Thanks for the great service and wonderful product.

BR from New York writes ...
I received my shelves Friday. They are absolutely perfect, exactly what I wanted, I am so happy with them. You do excellent work!!!! If I know anyone who is looking for custom work, I will highly recommend you.

JW from Ohio writes ...
Just got the box in yesterday and I just wanted to send you a note to let you know how wonderful I think it is! Thank you so much for getting it done so quickly considering the Holidays and all ... I truly appreciate all the work that must have gone into it. It will be well used!

SR from Maryland writes ...
After searching flea markets and antique stores, I am so glad to have found a supplier of quality hand-crafted unfinished boxes. What I found was always up to luck. Now I can design and order as many boxes as I like. I appreciate your reasonable prices too. Thank you also for your prompt and friendly service.

DL from Rhode Island writes ...
The humidor has arrived and it is absolutely beautiful. I could not be happier. I will be contacting you again shortly after the holidays for another project. I have recommended you to all my friends. Great job.

SJ from Texas writes ...
I just got the letter boxes and I appreciate the quick delivery. They are just GREAT!!! I am so very pleased. I love the way you made the slots come out so I can paint them; also it provides easier access to the letters and the slots can removed to make larger area. That was a great idea. Also, love the handle. Drawer is made beautifully and I like the whole thing. Thank you.

PS from Iowa writes ...
I just received the box I ordered I must say it shows your skills as a craftsman. It even arrived much earlier than I was expecting. I hope to be doing business with you in the future.

MW from California writes ...
I wanted to thank you for the boxes I ordered from you, thank you for the work, and imagination, and skill that went into making them. You took an image I had in my mind, and turned it into the most beautiful handmade boxes I have ever seen. The craftsmanship is exquisite, and they are also wonderfully functional! ... Thanks for sharing your gifts.

JB from Florida writes ...
I recieved my box today and it's great looking. It closes nice and tight with no gaps and the wood is very nice. If I have any further needs in the area of boxes I will throw the business your guys way.

KF from Kansas writes ...
I must tell you that it's hard to find someone with your caliber of craftmanship. It's nice that there are still sole proprietors such as yourself with a quality, handmade product. Your products are unique.
This free script provided by JavaScript Kit