Thomas Jefferson Writing Desk
DIY Plans ~ Books ~ Instructions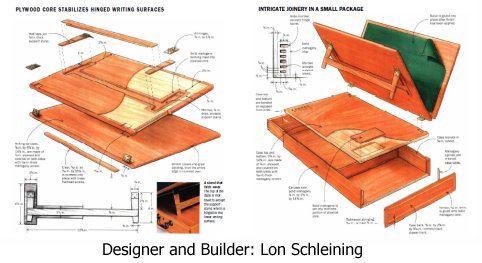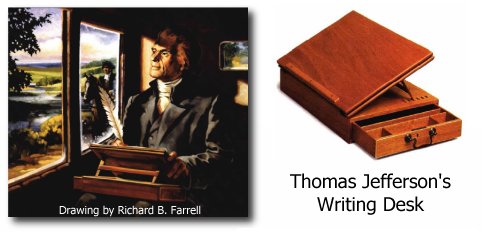 ▸ Purchase the Thomas Jefferson's Writing Desk Plans
▸ View the original Jefferson Writing Desk at the Smithsonian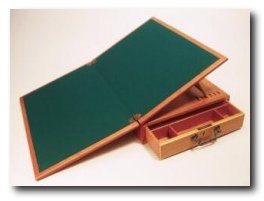 Build a piece of history: the little writing desk Thomas Jefferson designed. It's a replica of the actual desk on which Jefferson wrote the Declaration of Independence in July, 1776.

Designer and builder Lon Schleining had the great privilege to receive a grant from Taunton Press and a commission from the Smithsonian to build a replica of the desk for the Smithsonian's Castle Collection.
And now he is sharing his plans with you!
▸ Get the Plans: The Thomas Jefferson's Writing Desk
▸ Get the Book: Building Small Projects ... by Fine Woodworking
Paperback - January 1, 1982
Contents include:
▸ The Events of '76
▸ Drafts of the Declaration
▸ Gift to a Grandson-in-law
▸ A Relic Comes of Age
▸ Donation to the Nation
▸ The Case of the Duplicate Desks
▸ Congressional Investigation
▸ The Relic Examined
▸ A Later Vintage
---
---
This free script provided by JavaScript Kit
---

We are a participant in the Amazon Services LLC Associates Program, an affiliate advertising program designed to provide a means for sites to earn advertising fees by advertising and linking to
Amazon.com
.