Designing a Deck: Part 4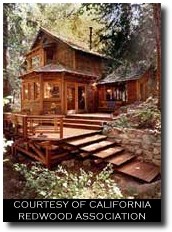 » Multilevel Decks
Building a series of connected deck levels can eliminate the need for stairways. The rocky site with a difficult slope pictured here called for a multilevel deck. Built-in benches take the place of railings, while broad steps create a cascade effect. An alternative is to build separate decks and connect them with stairways. Either way, a multilevel deck can be the best way to deal with a sloping site that doesn't provide much usable lawn space. Such decks are the most challenging and costly to design and build, but they're generally worth the effort.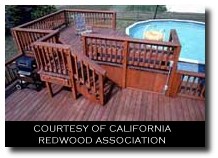 » Decks for Aboveground Pools
Aboveground pools demand a deck that follows the curve of the pool wall. This design provides sunbathing space and a well-concealed under-deck area for filter equipment and associated gear. Don't attempt to extend a deck all the way around the pool. Instead, build against one section only, and expand the deck space away from the pool edge. Design an area beneath the deck for filtration equipment and other gear, and consider screening this area with solid wood or exterior plywood siding. (Don't forget to add an access door.) You can unify the design by staining the decking and the under-deck panels to match.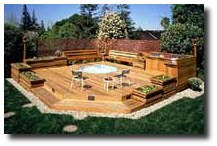 » Decks with Hot Tubs or Spas
These decks differ from poolside decks in several ways. First, they need beefier framing to support the weight of the spa or hot tub. If the circulation and heating components aren't contained within the unit, you'll have to make room for these elements in the deck design. The spa is the center of attention in this redwood deck, but the design includes built-in benches, planters, cabinetry, light fixtures and a privacy screen.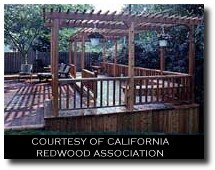 » Freestanding Decks
Who needs a house? A deck can go just about anywhere.

It could be a simple sunbathing platform or an outdoor "room" embellished with built-in benches and a trellis ... Next