Minwax™ Wood Finish
Penetrates ~ Stains ~ Seals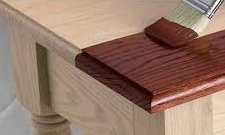 America's leading brand of wood finishing and wood care products. From staining and protection, to preparation, maintenance, cleaning and repair, Minwax™ makes and keeps wood beautiful.
❈ Quart Size Cans from Amazon.com

Minwax™ Wood Finish makes it easy to achieve beautiful results on all of your projects. It penetrates deep into the pores to seal and protect the wood, and is ideal for staining furniture, cabinets, doors, trim, molding and hardwood floors. Be sure to always test stain on a hidden area of the wood to verify desired color.
↓ Buy Stain Markers:
Easy touch-up for common nicks and scratches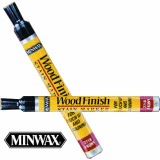 ▸
Cherry Marker
▸
Dark Walnut Marker
▸
Early American Marker
▸
Golden Oak Marker
▸
Mahogany Marker
▸
Provincial Marker
▸
Red Oak Marker
This free script provided by JavaScript Kit
---
PLEASE NOTE:
This page is a participant in the Amazon Services LLC Associates Program, an affiliate advertising program designed to provide a means for sites to earn advertising fees by advertising and linking to
Amazon.com
.