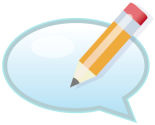 Customer Testimonials
Client Feedback Page 5
With their permission, here's what our dedicated clients have to say about the work we did for them. We have included images of their special projects.

CT from Texas writes ...
I received my box yesterday ... and it is absolutely BEAUTIFUL. I am in awe. My husband is just going to love it. What a wonderful gift for his birthday ... thank you so much. Your work unbelievable. I'll probably be ordering one for my daughter in the near future....she, too, thought it was beautiful.

RM from California writes ...
These boxes are for my speaker project and I am very pleased with the boxes. Dan and Deb contacted me several times to make sure they understand my specifications and the outcome is excellent. I am ordering a second pair with different wood combination.

JW from Florida writes ...
Thanks to you both for a superior quality job, not only with the woodworking, but with communication and packaging as well. I will order more boxes in the future ... promise.

SG from Virginia writes ...
I received the box today and it is absolutely beautiful and a perfect fit. I have already rubbed it with Tung Oil and the natural beauty of the rosewood is simply spectacular. I have a beautiful brass plate which identifies the scroll and gives a brief history of Pu Yi, the Last Emperor of China. Thank you again for helping me preserve a small part of history so my scroll with be better stored than in a tube. Your workmanship is really quite beautiful.

JF from Iraq writes ...
Thank You so much for making the box so quickly for me.
It was perfect!! Everyone here was very impressed with it.
I have branded it on top with some Kanji words which means
"Truly, Madly, Deeply". Thanks again for such awesome service and also for the goodies you sent for us here.

HR from N. Carolina writes ...
I received the box last night and let me just say it is absolutely stunning! The design, quality and craftmanship completely exceeded my expectations. The box was well packaged and arrived in perfect condition. You guys are artists and if I ever another box, I will come to you.

DF from California writes ...
Every detail of this woodworking masterpiece was absolutely perfect and the dimensions were right on the money. I am so glad that I gave you wonderful folks artistic license to assist me in selecting the contrasting woods to compliment the design of my box ... something that I could not have envisioned on my own.

RL from Florida writes ...
I received the boxes today and they look awesome! They are even better than I had hoped. Thanks again for everything!

KR from Colorado writes ...
The book box Dan and Deb created for me is beyond fabulous. There are no words to describe it's beauty. I didn't think Dan could outdo himself after my slope, but I was very wrong. This box will be the perfect piece to house the Mark Twain collection for a friend's doctoral gift, and it is sure to last for generations. Thank you!

AY from Arizona writes ...
The only thing to say is gorgeous. It is truly amazing. The detail in the lid, joints, the whole thing, wow. Thank you so much for this wonderful peace of art. Dan, it was ever so nice to meet you. Thank you once again.

AF from Wisconsin writes ...
I am very grateful to Dan and Deb for helping me design a very special urn for a very special dog. The workmanship was beautiful, along with the Maple and Walnut. I look forward to ordering other boxes from them, and am most grateful I found their site on the web.

NS from Colorado writes ...
The three 'treasure chest' boxes I ordered to paint for my granddaughters are just exactly what I wanted. Deb helped me design them and choose the best and most cost-effective materials. I know my granddaughters will love them.

LD from New Hampshire writes ...
The custom cherry boxes arrived the other day and they are beautiful. I really appreciate the workmanship and care that went into selecting the wood. Dan and Deb are a real pleasure to deal with as well. Thanks very much!

JC from Pennsylvania writes ...
The tissue box is a work of art. I've been trying to find one for over 5 years but never imagined one so beautiful. Thank you for all your help in arriving at the final design. I am so pleased to have discovered your workshop on the internet.

SC from New Hampshire writes ...
I just wanted to say, the boxes are beautiful, please give my regards to Dan on the excellent workmanship. They are perfect and so smooth, I'm almost afraid to finish them myself. LOL! Thanks again.

ET from Connecticut writes ...
I just received my locking cherry box today. WOW! Very nice work, clean and precise. I plan to use boiled linseed or tung oil to finish the box so I can't wait to start this process over the next few days. Thank you very much for the quick turnaround.

BA from Tennessee writes ...
I just completed a simple finishing of my box. It looks even better and was not at all hard to do. I appreciate your suggestions on how to do the box, the great craftsmanship, and a very reasonable timetable. I will buy again.

DD from Massachusetts writes ...
What a wonderful job you did! The box (to serve as a portable communion/Mass kit) is exactly what I hoped for. If anyone asks me where the box came from, I'll refer them to you. Thanks so much, Deb. I wish you and your husband continued success.

KC from North Carolina writes ...
The box arrived on Thursday and it is fabulous! Thank you. Just what I had in mind. It will make a great easel companion and sketch storage box. Thanks again for all your help with figuring out the closure situation and for such fast service.

KW from Illinois writes ...
Great job. Just what I wanted. Thanks for the quick service. If I or anyone else ever needs a quality custom box you will be recommended.

WP from California writes ...
Received the box today and it's absolutely beautiful! Let's see if I can manage to put a finish on it without destroying it. I love it!

CV from Arizona writes ...
Boxes (16 total) exceeded expectations. Deb offered suggestions that worked wonders for my project. Great communication. Hope to need more boxes so I can come back and order!
This free script provided by JavaScript Kit